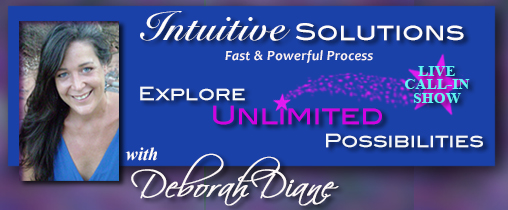 ~ Listener Testimonial~
"The radio show archives are phenomenal! I didn't notice anything the first time through but then downloaded them and listened a second time through, only this time I asked and accepted that it can work on me and for me. I drive tons of miles a day so it was a perfect opportunity to listen and do the clearings with you and it was like layer by layer I felt them more and more. I wish everyone would listen to what I am sharing so that all can experience life this way! I'm so glad I found you and so grateful you do what you do and share it with the world. Thank you, thank you, thank you! It TRULY changed my life!!!!!!!!!" Jenni B – Haslet TX
Radio Show Clearing
Experience powerful clearing by listening to these pre-recorded live shows. The shows on this page are being offered as a free introduction. All other recordings are offered by donation if you wish to continue. And, if you are open to experience clearing, by "opting in" you can experience benefit from any of the clearings you hear throughout the show! All you need to do is consciously consent to release what is coming up by saying "yes" or "thank you" to participate. The benefit you receive is based on what you allow, so listening multiple times may be necessary. It is your decision whether to participate in the clearing or not, nothing will be done to you or for you without your consent. All commercials are edited out, so sit back, relax and enjoy.
Listen to the Archives:
Intuitive Solutions - Enhancing Communication


Deborah, Gwen, and Mark discuss the power of words and clear blocks to communicating effectively. Callers clear with inherited blocks to financial success and flow, beliefs that money is evil, and replacing it with the belief that money will enable her to do more good in the world. Also clearing with abuse patterns, motherhood, and the masculine.
Intuitive Solutions - Conscious Repatterning


Deborah, Gwen, and Mark explore and answer some of the most asked questions about Conscious Repatterning. Alaska caller clears negative emotion and feelings of loss with his "adoptive" mom. Return caller clears deeper patterns with bulimia, a stress pattern learned from her mother, and discomfort of "people watching her". Ultimately, Deborah helps her see herself through "love".
Intuitive Solutions - Relationship Clearing


Deborah, Gwen and Mark question how do you know clearings work? What is actually happening when you "clear" a relationship? Can you do clearings yourself? Boulder, CO caller clears with unhealthy family attachments, obligations, and a recurring "bullying pattern". A Seattle caller has a powerful experience clearing fear of death, panic attacks, and confusion in her spiritual beliefs. Deborah intuitively identifies her miscarried brother and his subconscious role in her fears. Wow.
~ Guest Testimonials~
"What Deborah does is profoundly uplifting. During the actual clearing and the week after it, I felt unmistakably buoyant, like a huge weight had been lifted that I had just become accustomed to dragging around. The clearing has helped me form a more compassionate relationship with myself and others, I never realized how much my own unhealthy patterns were isolating me from an abundance of love in my own spirit and in everyone I know. It is miraculous when someone can help you understand pain that you have carried since you were a child when many of your feelings were overlooked or invalidated. Deborah recognized deep wounds within me that I have never known how to articulate. Talking to Deborah was in a way, like the tormented silenced child in me finally being able to express herself." Aimee Versailles – Oakland, CA
"Wow!!! Your work is truly beyond intuitive…it's an amazing little miracle all by itself! It is truly amazing and a dramatic and IMMEDIATE SHIFT!!! I'm in complete bliss and stillness…so fresh and renewed, I can't thank you enough! I feel truly AMAZING and am feeling such powerful shifts!!! I LOVE IT!! I have significantly much more clarity on my career and professional choices and path – I feel much more at ease and confident with my decisions and choices – I am really able to follow my own intuition and TRUST my soul!!! It feels like much of the heaviness and tension my body was carrying was released. I feel an immediate shift in my awareness, consciousness, alignment and perceptions towards my life and how I want to live my LIFE! It goes without saying how professional, intuitive and amazing you truly are and I wish everyone in this world could experience your work!!!" Federico – New York, NY
Would you like more?
If you believe you received benefit and would
like to offer a donation to support Deborah's work,
please do so to receive a link to more videos.
♥ Thank You! ♥
All donations are 100% tax deductible, as Embody Life is a 501c3 non-profit organization.