Purpose & Prosperity Retreat
Powerful Clearing and Embodied Practices for a Richer Life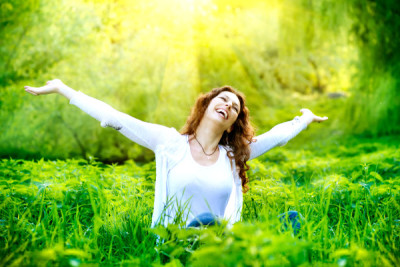 ~ Testimonial ~
"I've finally got my zest for life back! I started feeling joy right after the retreat, and I haven't felt that for so very long. I let go of inhibitions that have come with living life and I feel surrendered and released for the first time. I feel my identity shifted, like the cords that connected me to my past have been released. I've been to a lot of retreats and this one was right up there with the best of them. I would be interested in attending another one!"
Boulder, Colorado Retreat
$695
Coming Soon
Friday 2:00pm thru Sunday 4:00pm

$200 deposit required at registration
Accommodations not included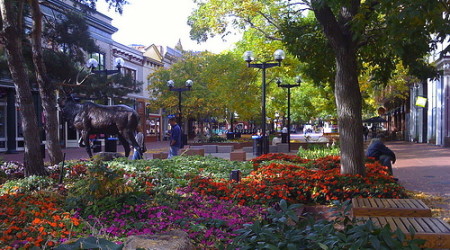 Enjoy three days in in Colorado's breathtaking rocky mountains.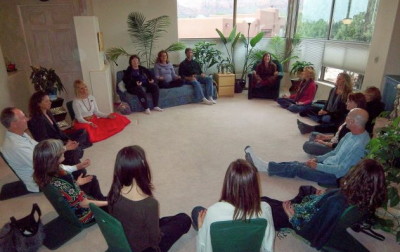 Step into who you truly are by releasing limiting beliefs, fear patterns, blocks and resistance. You will also learn simple, yet powerful methods of self-clearing. Let's all laugh, have some fun, and clear what ever has been holding you back, weighing you down, or mixing you up. For additional information, here are
common questions answered
.
In this retreat we will release blocks, laugh, move, play, and create with the following sessions:
Conscious Repatterning™ with Deborah Diane
Without discussing details or engaging in lengthy discussion we will release blocks to empowered forward movement, optimum health and well being, healthy loving relationships, creativity, financial flow, and healthy authentic expression. These sessions are fun and light hearted, yet extremely powerful!
Self-Clearing Workshops with Deborah Diane
Learn a simple, yet powerful method of clearing for yourself so you can continue with personal clearing even after the retreat.
Dance and Movement
Gentle movement to release stagnant energy from the body and expanded breathing to enhance life force energy. Self awareness is gained through dance and movement, deepening into one's own authentic somatic expression. All levels of physical ability are catered to, as this is not about physical exertion, but about body awareness and expression.
Sound Healing
Using the powerful medium of one's own voice, stagnant energy and emotions are released. Find your authentic voice through integration of sound vibration and emotion. This will be done in a safe environment in which your own sacred space is created where nobody else is listening or judging.
Creative Visioning
Get clear on what you are wanting to create for yourself. Find your areas of passion and determine your priorities within those areas. You will be shown how to devise a visual roadmap for those priorities and given steps to put your plan into action.

And last but not least, the FDA requires that we inform you…
The US Food & Drug Administration (FDA) prohibits the making of health or therapeutic claims for effects relating to any physical or mental illness except by members of the medical profession and/or other FDA approved licensed practitioners. Conscious Repatterning sessions are powerful catalysts for transformation and self healing, however they are not intended to be a substitute for treatment from an FDA approved licensed practitioner. The content of this web site and the information revealed in your session is meant for educational/entertainment purposes only and has not been approved by the FDA, AMA or any other governmental institution. The services and products herein offered are not intended to replace therapy or medical services. These services and are not meant to diagnose, treat or cure any disease, nor do they substitute for a healthy life style, proper nutrition, health regimen or necessary medication. If you are experiencing a mental, emotional, or physical disorder please continue appropriate supervision and/or treatment as deemed necessary by a licensed practitioner. It is in your sole discernment as to when, why and how to apply the information made available to you in your session.